This season the Powder Alliance proudly welcomes La Parva, Chile and Bogus Basin, ID, to its list of participating resorts for the 2017/18 winter. Now spanning 4 countries and 2 hemispheres, the Powder Alliance is one of the world's most powerful reciprocal season pass programs offering regional pass holders three free days at 16 premier winter destinations. Purchase an anytime season pass to any Powder Alliance Resort and receive three FREE days at all the rest now including La Parva, Chile, and Bogus Basin, ID. That's 45 free visits! Restrictions apply. Click here for a complete listing of resorts and restrictions http://www.powderalliance.com/
La Parva, Chile http://www.laparva.cl/
Located just 40 miles from the Arturo Merino Benitez International Airport in Santiago, Chile, La Parva offers more than 27 miles of trails and 250 inches of snowfall annually. Its winter season extends from June to September making it the perfect addition to the primarily North American-based Powder Alliance. Pass holders from La Parva will have the chance to ski North America during the winter of 2017/18 and pass holders from those areas will be able to ski Chile the following summer.
La Parva consists of 15 lifts, 48 trails, and 3,021 feet of pristine vertical. There are two snowboard parks, several downhill race courses, and nearby heli-skiing operations. With modern buildings that seem to hang from its slopes, La Parva offers both hotels and private condos filled with world-class amenities.
Want to bring the kids? La Parva is focused on families and its school offers ski, snowboard, and telemark lessons for ages 3 and up. Lessons are taught in English, Spanish, Portuguese, and French.
Although the winter season is, without a doubt, the economic engine of the resort, La Parva offers plenty of summertime activities as well with a base camp at the bottom of its Las Aguilas chair offering easy access for climbers, mountaineers, and mountain bikers.
Learn more about this exciting new addition to the Powder Alliance at http://www.laparva.cl/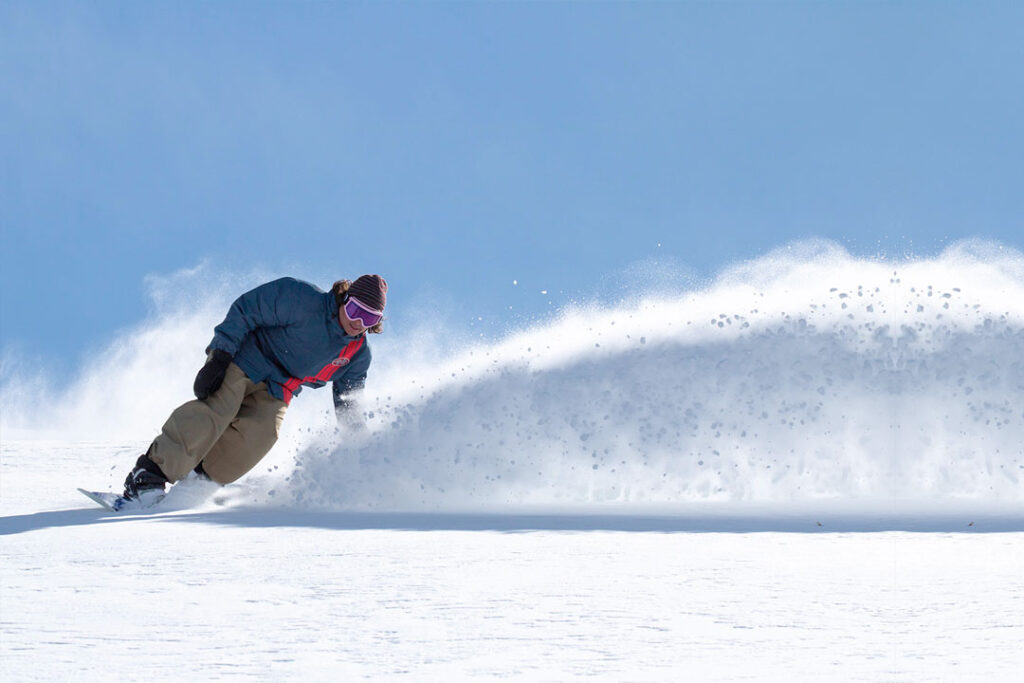 Bogus Basin, ID http://bogusbasin.org/
Bogus Basin is Idaho's second largest winter resort with 2,600 incredible acres just 16 miles from the state's capital in Boise. This year they are celebrating their 75th winter in operation and have announced more than $4 Million in improvements for both winter and summer. Bogus is now one of the fastest growing resorts in the country and a new hub for national business travelers and conventions.
Bogus Basin is easy to fly to, easy to drive to, and because it is so close to Boise State, it offers terrific terrain parks and night riding 7 nights a week. 1,800 vertical feet, 3 high-speed quads, 10 lifts in all, plus another 23 miles of sweat-popping Nordic terrain. At 7,582 feet, its summit is the highest point in the Boise Ridge Mountains offering breathtaking views of the valley below.
Since the time of the 19th century gold rush, Bogus Basin has been a hot spot for winter sports in the North West. Alf Engen, the father of the American powder technique, actually selected the site in 1939 and it has been operating continuously ever since. Discover the warmth and charm of Bogus Basin for yourself this season at http://bogusbasin.org/
The only thing better than experiencing the diverse flavor of these new powder havens is doing it for FREE. Pass holders from any participating Powder Alliance resort receive three (3) FREE days at all the rest. That's 45 FREE tickets each winter! This offer applies to top-tier, anytime passes only and not midweek, spring, or other restricted options. Restrictions apply and all tickets must be used in the same season as the accompanying pass. Guests are encouraged to visit www.powderalliance.com for a complete list of participating resorts and restrictions.
Experience 16 different mountains this winter for the price of your home resort's anytime season pass. There are no membership fees, no collective pass prices, no additional charges of any kind. Guests simply show an anytime 2017/18 season pass from a participating Powder Alliance area and receive free skiing benefits at all the rest. In 2014 the Powder Alliance was proudly named Best Season Pass Program by Ski Area Management magazine. Go explore 3,200 acres at Silver Star, BC, dive deep into 900 inches of fresh snow annually at Kiroro, Japan, or ride all summer at La Parva, Chile. All these benefits are FREE to full, anytime season pass holders of participating Powder Alliance resorts.
To begin planning your winter road trip, visit www.powderalliance.com.  Get details on participating resorts, special offers, and answers to frequently asked questions.  Guests can also see who has the snow by following the Powder Alliance at www.facebook.com/powderalliance and https://twitter.com/powderalliance. For questions or information please contact John McColly at 760-316-7803 or john@mthigh.com.