This season, pass holders from every Powder Alliance resort set out to search for the best snow possible in the 2017/18 Wild West Powder Quest. Some spent days, other spent weeks. There may have even been a few breakups but, when all was said and done, three lucky winners were rewarded for their love of their sport, Amador Montemayor, Zach Phelan, and Robert Coz.
Created by the Powder Alliance, the world's premiere season pass cooperative, pass holders from Powder Alliance resorts are encouraged to visit all others (up to three times free) for their chance to win season passes, goodie bags, and a trip for two (2) to the Powder Alliance resort of their choice. More than 100,000 guests were eligible to participate this winter.
Once entered at powderalliance.com/wildwestpowderquest/ each Instagram post geotagged #WWPQ18 acted as an entry.  Limit one entry per resort.  The more resorts a guest visited, the better their chances of winning.  Powder Alliance resorts for 17/18 included Angel Fire, NM, Arizona Snowbowl, AZ, Bogus Basin, ID, Bridger Bowl, MT, China Peak, CA, Crested Butte, CO, Kiroro, Japan, La Parva, Chile, Mountain High, CA, Mt Hood Skibowl, OR, Schweitzer, ID, Silver Star, BC Canada, Snowbasin, UT, Stevens Pass, WA, Sierra At Tahoe, CA, Timberline, OR, and Whitewater, Canada.
This year's winners are:
Amador Montemayor: 4 days of lifts, lodging, and air fare for two (2)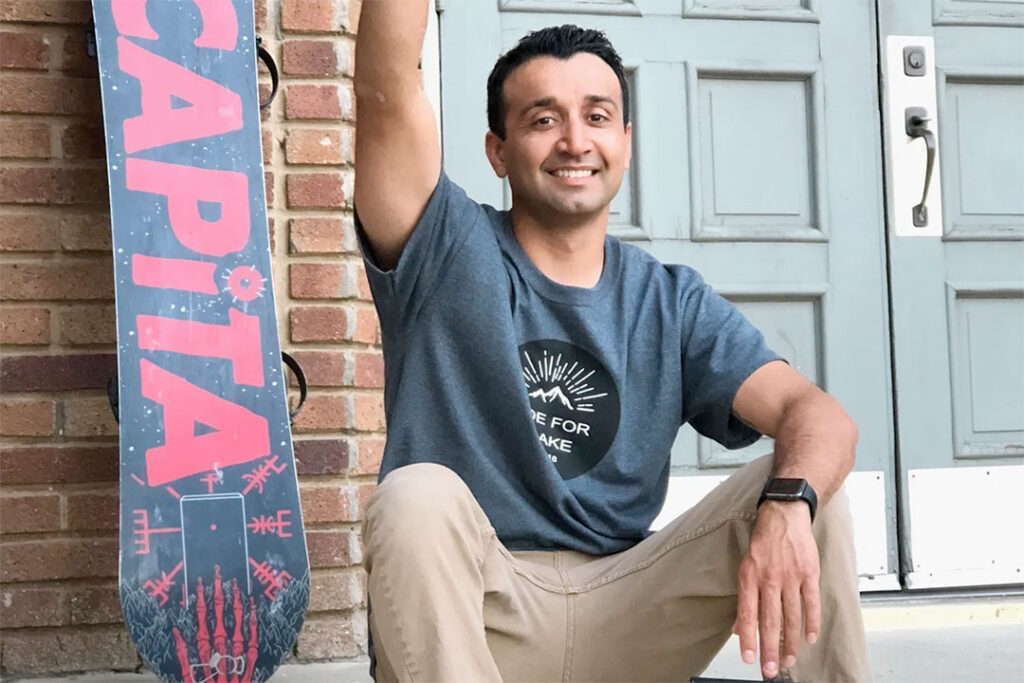 Amador Montemayor, from China Peak, CA, has been snowboarding for 10 years and won the Wild West Powder Quest while taking time off to morn a fallen friend. He visited 12 of the 16 resorts and would have visited to the Canadian areas too, had there been more time.
Says Amador, "I once took a week off work and visited 8 different resorts in 9 days, traveled through 8 different states, cut through Yellow Stone, visited the Grand Canyon, and put more than 5,000 miles on my vehicle!"
For First Place Amador has chosen a 4-day vacation to Kiroro, Japan, which includes lift tickets, lodging, and airfare for two. Congratulations Amador!
Says Amador, "I enjoyed all the Powder Alliance resorts, but my favorite spots had to be Timberline, Steven's Pass and Schweitzer! Maybe it was because we had a storm following us at all three locations, which made for supreme riding conditions."
Zack Phelan: 2018/19 Anytime Season Pass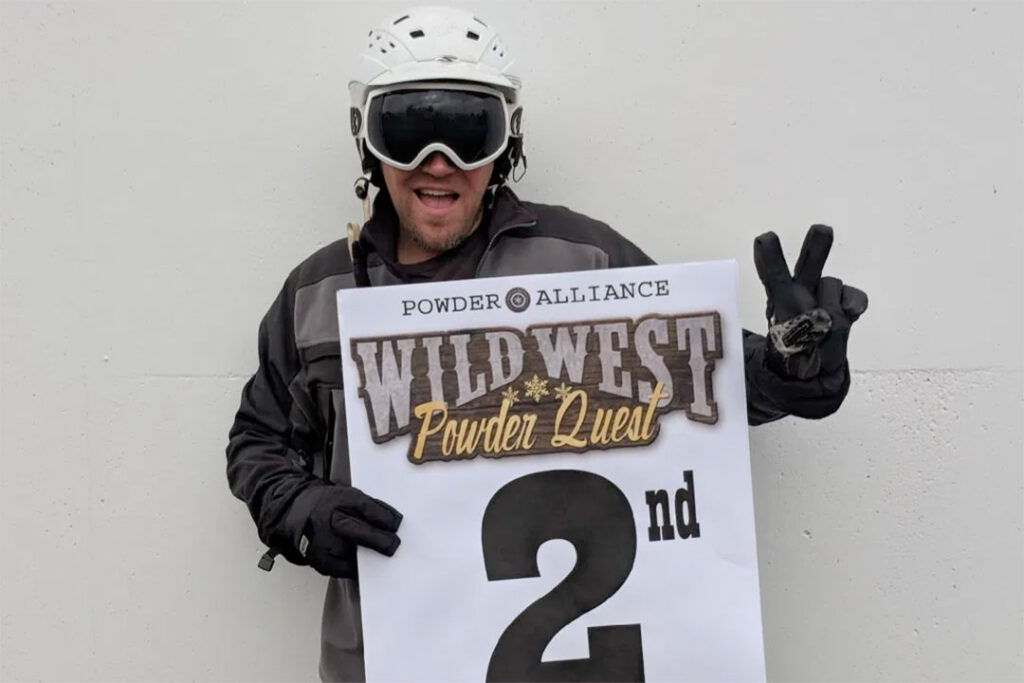 Zack Phelan from Stateline, NV, took home an 18/19 Anytime Season Pass to his home resort, Sierra At Tahoe, for his 2nd place win in this year's Wild West Powder Quest. When asked about his favorite moment, Phelan said, "Beginning my journey on the Powder Highway at Whitewater. My first experience was a bluebird, midweek powder day that did not disappoint.
Zack recently took up skiing again after a long hiatus since childhood and is now a daily skier.
Says Zack, "I love exploring new resorts and skiing as many as I can each season. The Powder Alliance is the perfect resource to follow that aspiration."
Robert Coz: Swag Bag (sweatshirt, t-shirt, hat, mug, stickers, and more)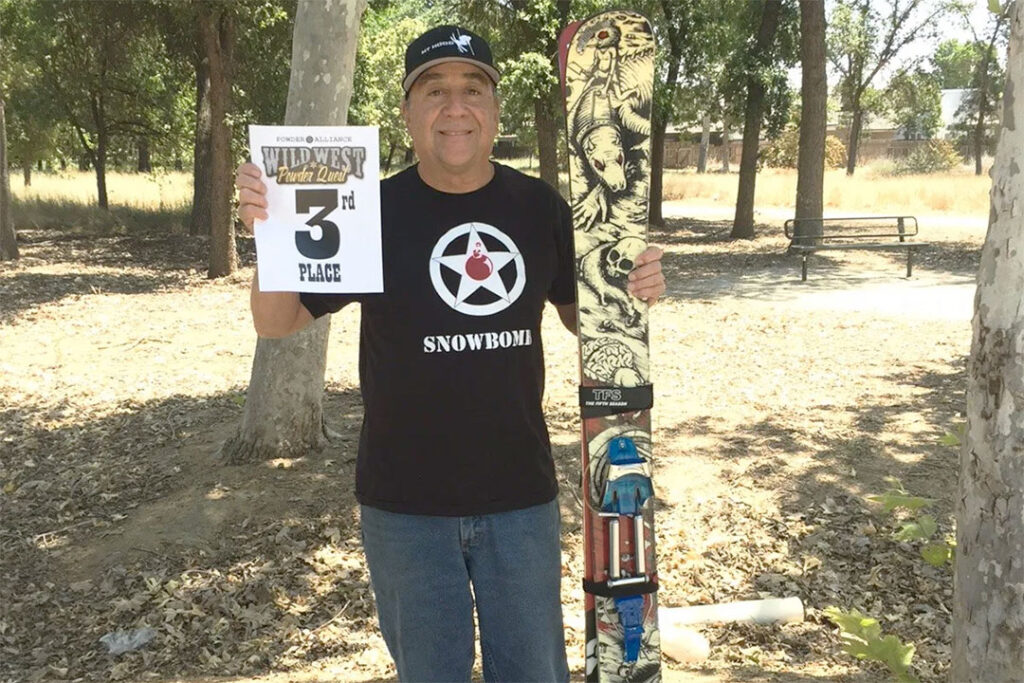 Robert Coz began skiing China Peak, CA, in 1967, when boots were still made of leather and poles were made of bamboo. In 1982 he let his heels free and has been telemarking ever since. Thanks to the Powder Alliance, Robert was able to ski several new resorts this year including Crested Butte, which he now commemorates with an awesome gift bag filled with resort sweatshirts, stickers, hats, socks, beanies, and more.
Said Robert, "My best four powder days ever were at Whitewater, BC Canada. What a ride!"
"The Wild West Powder Quest is the perfect way for Powder Alliance members to explore all 19 resorts (as of April 2018) and share their memories with family and friends.  Who knows?  Maybe you'll be the one on a trip of a lifetime next season."

John McColly, Powder Alliance
The Wild West Powder Quest is set to resume this November so, for all you snow seekers who didn't participate this year, get a season pass to your favorite Powder Alliance resort and join the Quest. It's free! Powder Alliance members receive three free days (restrictions apply) at all participating areas making it easy to explore some of the world's deepest destinations without breaking the bank. Tickets are generally free midweek and 50% off on weekends, non-holiday, but participants are encouraged to check the Powder Alliance website for specific resort restrictions, lodging specials, and travel discounts.
The Wild West Powder Quest is open to legal residents of the 50 United States, including the District of Columbia, ages 18 and over, and Canada, ages 19 and over.  To learn more about the Powder Alliance and the Wild West Powder Quest visit www.powderalliance.com or contact John McColly at 760-316-7803 or john@mthigh.com.